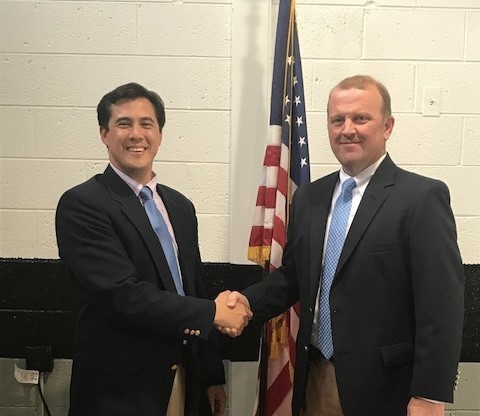 Schley County School System is happy to announce the appointment of Harley Calhoun as Principal of Schley County Middle High School, beginning July 1, 2019.
Mr. Calhoun comes to us from Worth County, where he served for three years as Principal. For 17 years, he taught, coached, and served as Athletic Director at Westover High School. Then in 2015, he was named Assistant Principal at Dougherty High School.
Throughout his career, he has been honored as Teacher of the Year, has won numerous region and state championships in various sports, and most recently achieved a state 5-star climate rating at Worth County High School. He currently serves on the GHSA executive committee.
Please help us welcome Mr. Calhoun, his wife Rachel Banks Calhoun, and their two children, Charlie and Caroline.